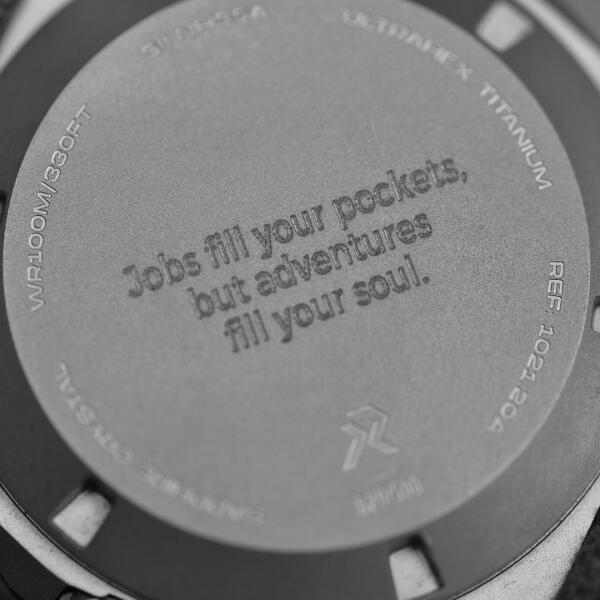 FREE WORLDWIDE SHIPPING >$130
---
Your life's adventure is unique to you, and your timepiece should be too. Make the watch truly yours, so that in a world of 7 billion people, your watch is uniquely 1 of 1. Commemorate a special mark in time or celebrate the milestones in life with our custom laser case-back engraving. Combined with our carefully crafted titanium designs, the custom laser engraved case-back adds individual meaning to the piece of art on your wrist. 
Select an engraving of up to 15 characters per line (max of 4 lines).
Custom engraving typically requires a slight lead time so we recommend placing your order 2 weeks in advance.
* NOTE: Orders with custom engraving are not available for refunds/returns/cancellation after the orders has been confirmed.