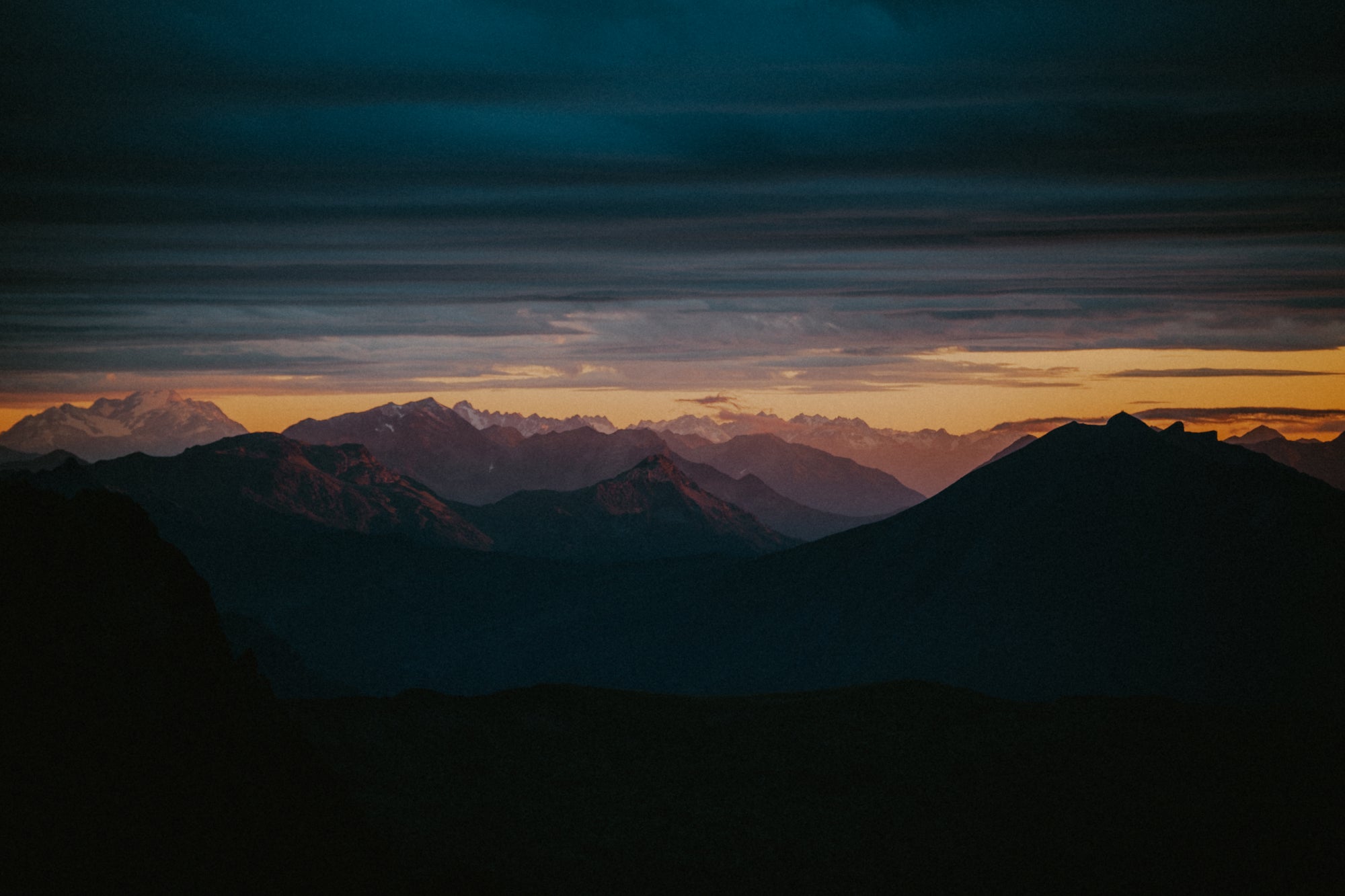 Ensuring our watches stay in your kit and out of the landfill
Our RE-VERIFIED program helps adventurers continue the story of previously loved watches, and enables your adventure companion to move on to another lifetime of adventures.
Built from quality components and intended to endure a lifetime of adventures, we stand behind every new watch with a two year warranty, but 'if it ain't broken, don't fix it'. Within each of our watches is a workhorse movement, selected for its durability and reliability, helping ensure accurate timekeeping for years of escapades.
lifetimes of adventure
PRODUCT CIRCULARITY
We're committed to product circularity and have developed the RE-VERIFIED program to maximize our watches' adventures and minimize their time in drawers.
Whether you're trading your adventure companion in favour of a different colorway, or plan on shifting your adventures from land to sea, adventurers are encouraged to send in their previously loved RZE watches for credit towards other adventure gear.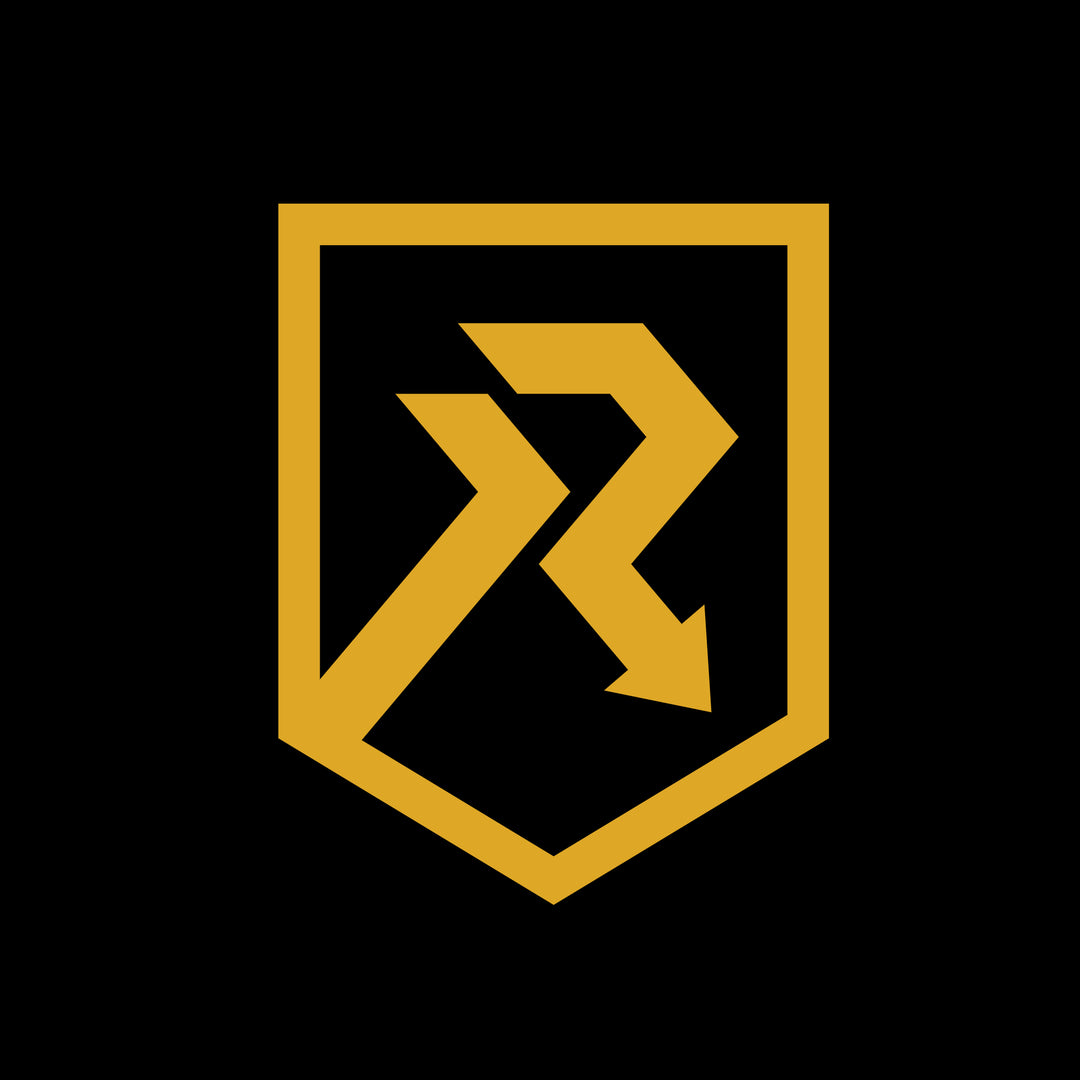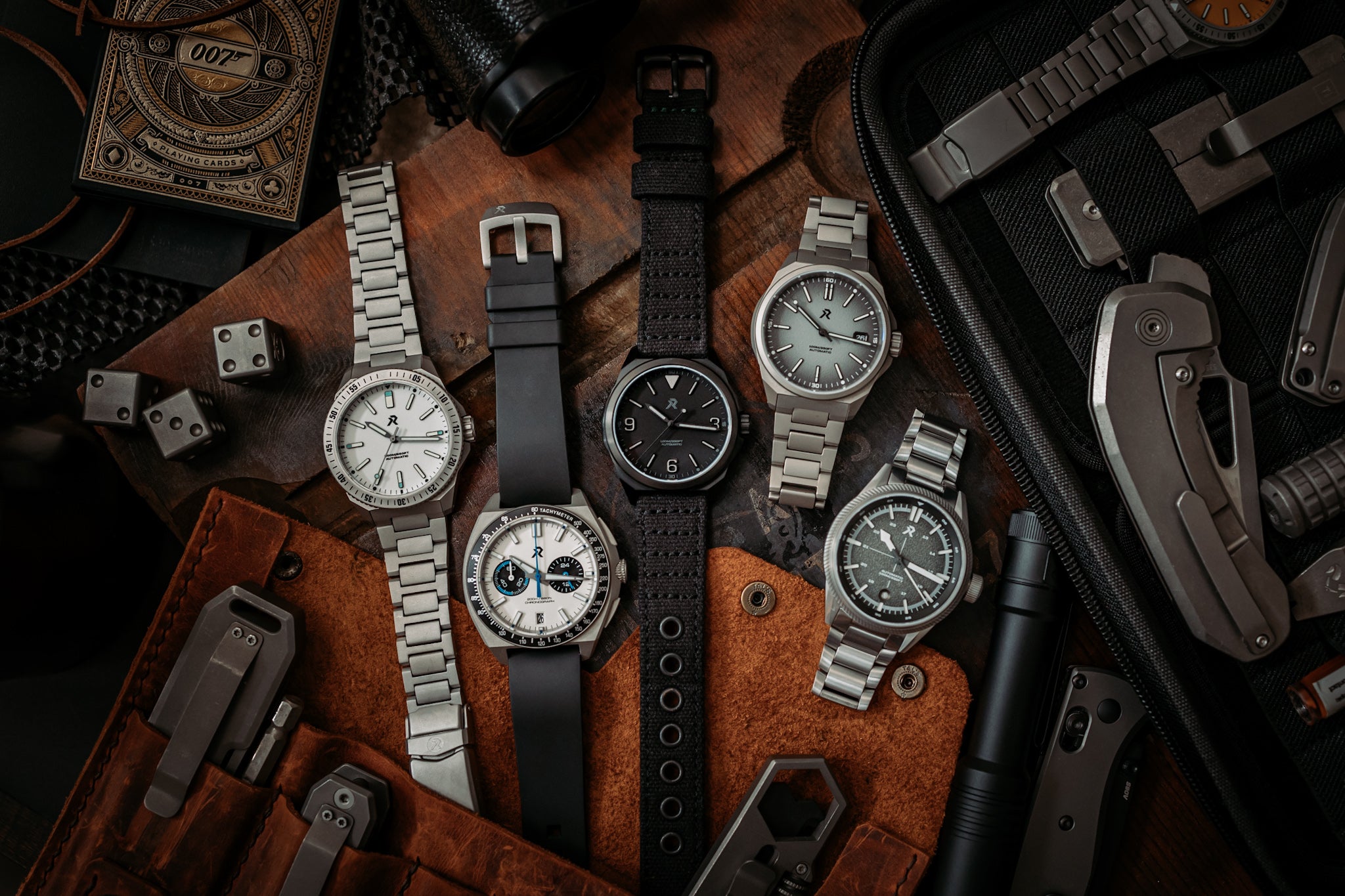 trade in your timepiece
ADVENTURES AWAIT
If you're interested in trading in your titanium timepiece, fill out this form and submit the relevant information about your RZE watch. Once your trade-in is approved, ship us your watch and you'll receive a credit towards a new adventure companion.
Although all RZE watches are eligible for trade-in, depending on our service department's capacity and availability of RE-VERIFIED pieces, select collections/colorways may be accepted.
begin the process
WHAT IS A RE-VERIFIED TIMEPIECE?
After a watch is traded-in, adventure tested by reviewers, or returned, it's inspected by a qualified watchmaker and serviced if necessary. Once we've determined it's adventure ready, a non-fungible token (NFT) is minted to record the model and serial number of the watch and initiate its new warranty period.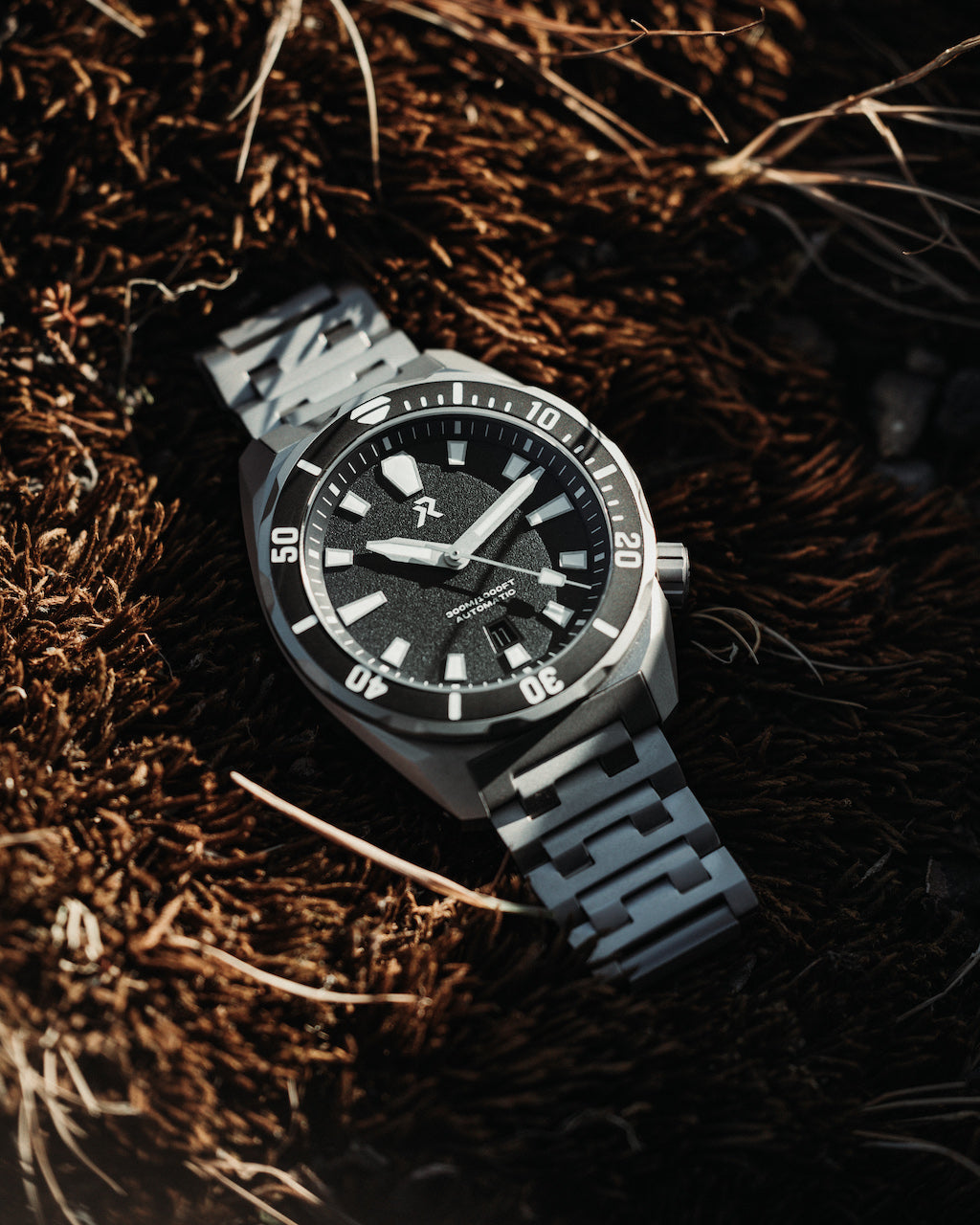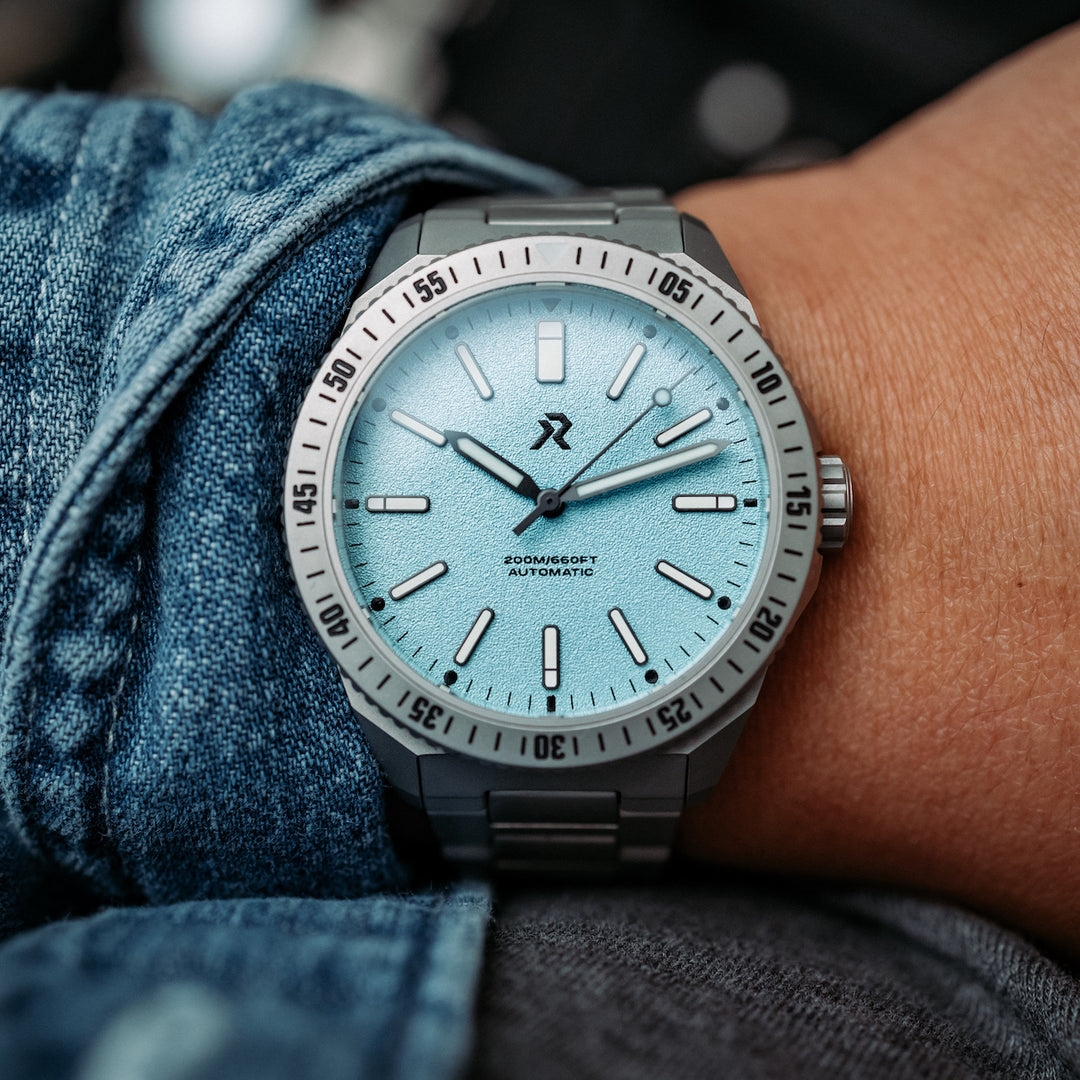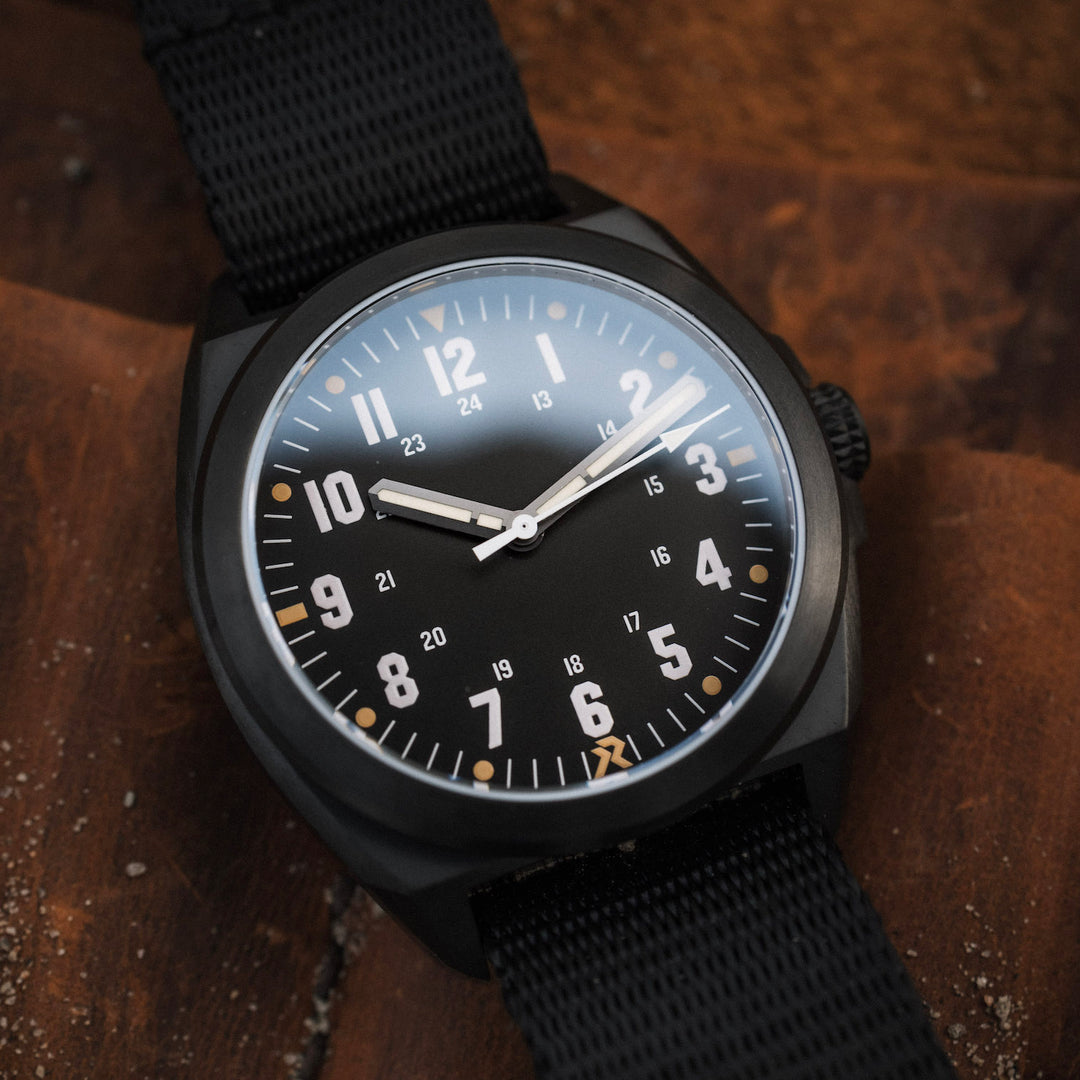 RE-VERIFIED watches are offered at 30% off of their original retail price. No additional discounts apply.
After completing this form, we'll reach out to help you complete the trade-in process and you'll receive a credit for 40% of the retail price of your watch.
All RZE watches are eligible for trade-in.
The condition of each watch may vary and include slight aesthetic imperfections. Although our UltraHex™ coating helps protect against physical damage, there maybe be some visible scratches or scrapes.
We assure you that RE-VERIFIED watches won't have issues like chipped crystals or damaged bracelets, but you can expect signs of wear on some areas like the caseback.
Every RE-VERIFIED watch is backed by a renewed 1-year warranty.
While all RZE watches are eligible for trade-in, we may not accept all watches at all times.
Trade-in's may be accepted based on current RE-VERIFIED inventory or service department backlog.
RE-VERIFIED inventory is dependant on trade-ins and service turnarounds.
We look forward to having out-of-stock colorways and collections available for adventurers on a regular basis.
RE-VERIFIED watches must meet our team's quality standard. We guarantee that every watch is in good mechanical condition and its aesthetic imperfections are minor. We assure you that RE-VERIFIED watches won't have issues like chipped crystals or damaged bracelets.
Once it is established that the watch is adventure ready, an NFT is minted as a record of the watch's service and sale. This NFT can then be transferred to its new owner.
Not at this time. Currently, adventurers can only select a RE-VERIFIED timepiece based on collection and colorway.
Your RE-VERIFIED watch will be shipped in our environmentally friendly packaging. If you'd like to receive it in our Blackcomb Pouch, add one to your cart and use the code: REVERIFIEDPACKAGING for $19.
RE-VERIFIED watches include a brand new bracelet/strap matching the generation of the watch in the collection photo unless otherwise stated in the dropdown or product selection.
RE-VERIFIED watches are backed by a 12-month warranty but they cannot be returned.
RE-VERIFIED pieces can however be sent back in to be RE-VERIFIED once again for 40% of the retail value of the piece.